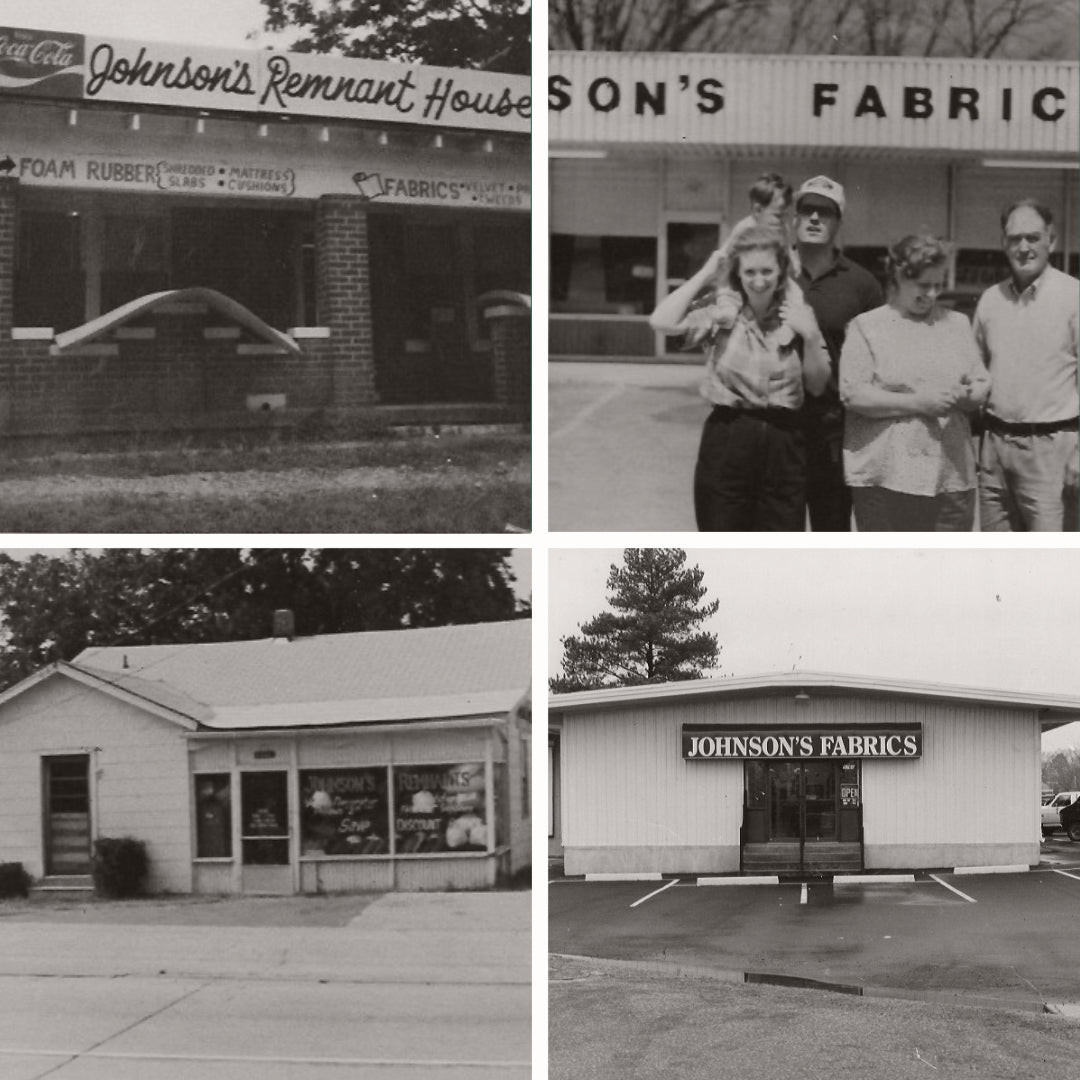 We go way back.
Since 1968 we've been right here in Memphis with the largest selection of home decor fabrics and trims. We've seen trends come and go and then come back again, and we've provided the best fabrics and expert service through it all.
If there's one thing we know, it's fabric. For three generations we've been family owned and operated. Through the years, we've passed down knowledge and expertise and we're eager to pass it on to you.
Where it all began:
Raleigh, 1968

Gene and Pansy Johnson offered upholstery services and remnant fabric from a one-room showroom. Known as Johnson's Remnant House, their business grew quickly into a full-service upholstery and discounted home textile shop. In 1981, they were joined by their daughter and her husband, who operated the business in Gene and Pansy's retirement.

Bartlett, 1992

With the growth of the fabric industry, the Johnson's had previously suspended their upholstery services. The move to Bartlett afforded them the opportunity to focus and expand their inventory to include upholstery and drapery fabric, trim, foam rubber, and upholstery supplies. They changed the name to Johnson's Fabrics and it became the Mid-South's destination for home decorative fabrics and expert advice.

Collierville, 2020

Today, Johnson's Fabrics is owned and operated by Gene & Pansy's daughter and son-in-law. Under their leadership, the business moved to Collierville where they once again expanded product and service offerings. They remain true the family's original vision by maintaining a high standard of quality goods, unmatched customer service, and affordable prices.